Three segments – multiple opportunities!
Learn more about the structure of our Group: click on a segment to see the related business units!


Eurocash Cash&Carry is a chain of 180 wholesale warehouses throughout Poland that focus on servicing small and medium grocery stores. Their offer includes nearly 5000 products that satisfy the needs of independent retail store owners and meet the expectations of their clients. The optimum surface area of the wholesale facility and carefully selected range of products enable a smooth purchase process. The selected locations facilitate the cooperation with customers of Eurocash Cash&Carry who can visit us every day to purchase fresh goods. The wholesale staff offers entrepreneurs expert assistance, advice, and support in conducting their businesses.


Eurocash Logistyka currently consists of 12 distribution centres and 29 trans-shipment warehouses. Their location and smooth operation allow us to deliver goods to 14 thousand customers. The power of Eurocash Logistyka lies in over 4000 employees!

Eurocash Serwis is an unrivalled leader on the cigarette and tobacco products distribution market and a leading distributor of impulse goods.


Eurocash Gastronomia specialises in distributing groceries to chains and independent customers from the Polish HORECA sector. We provide our clients with the highest quality of services, defined as an excellent quality of deliveries and timely transport as well as food safety.


Eurocash Dystrybucja is a leader on the FMCG distribution market in Poland. It is constantly developing electronic sales support and B2B communication channels. We build long-term relationships based on our offer, services, and technology with our clients, who are owners of small and medium grocery stores.


We have been delivering products in the household chemistry-hygiene-cosmetics category to several thousand Clients for 30 years. We offer a business model of the Koliber Drugstore Partnership Network and we manage the household chemistry and cosmetics shelves as part of the innovative Shelf Program. Our professional background and a team of various competences make us a reliable Partner. Our aim is to strengthen the position of the leader and to constantly develop our business focusing on the needs of our clients. We achieve it through interesting, innovative, market-creating projects.
Affiliate networks organized
by the wholesale segment
ABC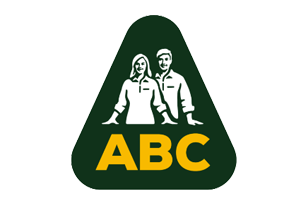 Gama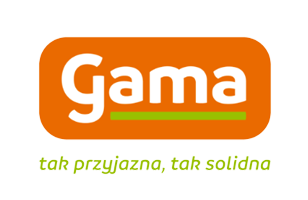 Euro Sklep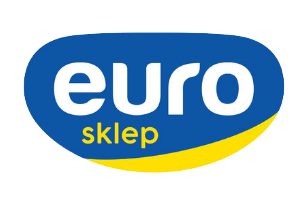 Lewiatan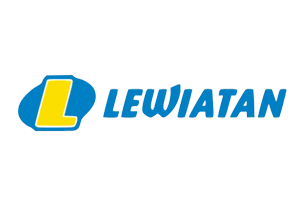 Groszek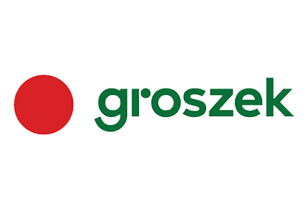 Drogerie Koliber

Delikatesy Centrum is a national chain of supermarkets that has been providing its clients with main grocery products for over 20 years. We offer the highest quality of services and an excellent range of products, which are accompanied by traditional values. We already have more than 1500 stores and we continue to grow! We owe all this to the high quality of products, good working atmosphere, and combining tradition with modernity. You can trust us!


Kontigo are drugstores that offer unique customer service and a range of products at affordable prices for every woman, to make our clients feel pampered. We offer our guests unrivalled, personalised services, an online shop and a mobile app that enables comfortable online shopping. Kontigo is a place with a magical atmosphere.


abc na kołach is the only chain of mobile grocery stores in Poland. They regularly visit their clients in the smallest villages, which usually do not have any stationary grocery stores.
This is a socially responsible business that has a real influence on the improvement of life conditions in local communities.

Frisco.pl is the largest grocery store in Poland that operates only online. We have been delivering products to residents of Warsaw for 14 years! We may proudly say that we know all about delivering shopping to our clients' doorsteps, which is confirmed by 120 thousand satisfied customers who regularly do shopping in our stores. What distinguishes us from others is our unique operating model: our team is responsible for the whole shopping process for our clients: from the selection of suppliers to completing and packing orders to safe delivery to the client's doorstep.
The previous year became a milestone in our development. After years of gaining experience, we decided to make the first step on the path to national expansion. At the end of 2020, we opened a branch in Wrocław, where we quickly won the hearts of our customers. In May 2021, Poznań became our next location.

Duży Ben is a chain of modern liquor markets whose aim is to satisfy the needs of Poles related to purchasing alcohol. We try to be close to our clients, offering attractive prices and a wide range of products. All this with the aim to make buying alcohol easier and make the visit at the supermarket just… a pleasant experience.

Faktoria Win is a shelf with wines selected by experts. We reach wine producers, so we know the taste of each bottle selected by us. We want to make the world of wines available to everybody, so Faktoria Win can be found in shops and supermarkets in your neighbourhood.
One Group – many locations
Check to see where you can find us
Eurocash in Poland
180
Eurocash Cash&Carry wholesalers
See what we have prepared for you: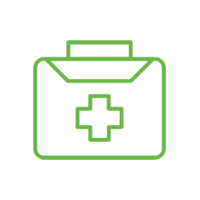 HEALTHCARE FOR YOU AND YOUR FAMILY
You can take care of the health of you and your relatives in private healthcare facilities that offer a wide range of tests, specialists and clinics throughout Poland!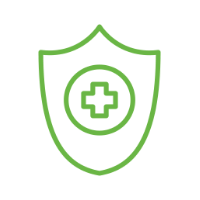 GROUP
INSURANCE
We think about you and your family so as our employee you may join a group insurance plan.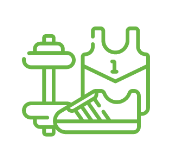 SPORT
CARDS
We subsidize sport cards that allow our employees to use more than 4 000 sports and leisure facilities that accept MultiSport or Medicover Sport cards.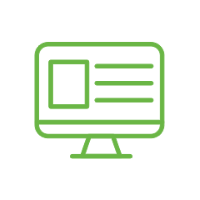 INTRANET
COMPETITIONS
We organise competitions from various areas where you can win attractive prizes all year long! You will certainly find something for yourself among them.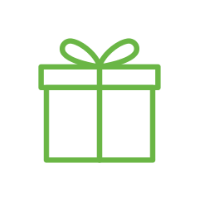 HOLIDAY
MEETINGS
We want to celebrate holidays also at work, so we organise meetings full of conversations, fun and laughter to celebrate.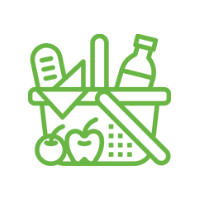 SUMMER
PICNICS
We know how important it is to spend time with families and co-workers, so we organise company picnics that are full of attractions for you and your family. This is also a perfect opportunity to get to know each other better.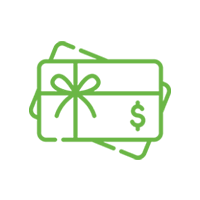 PREPAID CARDS
FOR CHRISTMAS
We also remember about Christmas gifts: it is a prepaid card that you can use to pay for your shopping.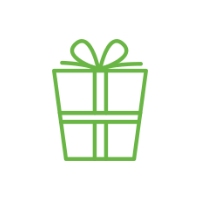 CHRISTMAS GIFTS
FOR CHILDREN
The joy of our employees' children is our joy! Every year, at Christmas, we give amazing gifts to children!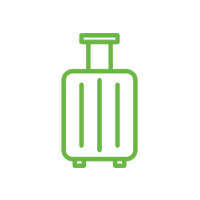 SUMMER CAMPS
FOR CHILDREN OF
OUR EMPLOYEES
To make the holidays more fun for your children, we organise summer camps that will let them spend time actively with their friends. This is also a perfect time to visit new places and learn new skills!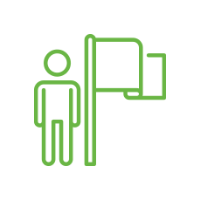 GRANT
PROGRAMME
Thinking about the future of your children, we created a grant programme, where the best students receive funds for education.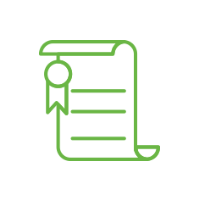 TRAINING COURSES
We analyse the needs of our employees and create our training plans to satisfy them. Depending on the situation, the form of training is adjusted so it may be organised on-site or online.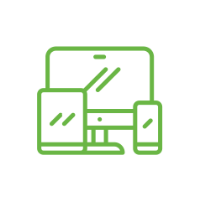 E-LEARNING
You can use e-learning courses at any time and place, to improve both soft and hard competences.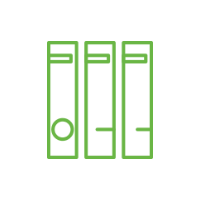 LIBRARY
Our company library offers both traditional and online books. Hundreds of books on various topics are waiting for you!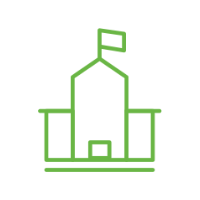 SUBSIDIES
FOR EDUCATION
In order to improve the competences of its workers, the Eurocash Group supports raising professional qualifications by subsidising education and foreign language courses.
Find the right job offer for you!
Various locations, business units, and positions:
- find an offer that matches your needs!
Anastasiia
Warehouse employee
"What I like best about my job is the great atmosphere and good company! Apart from that, Eurocash always pays on time and I am able to participate in the life of the company!"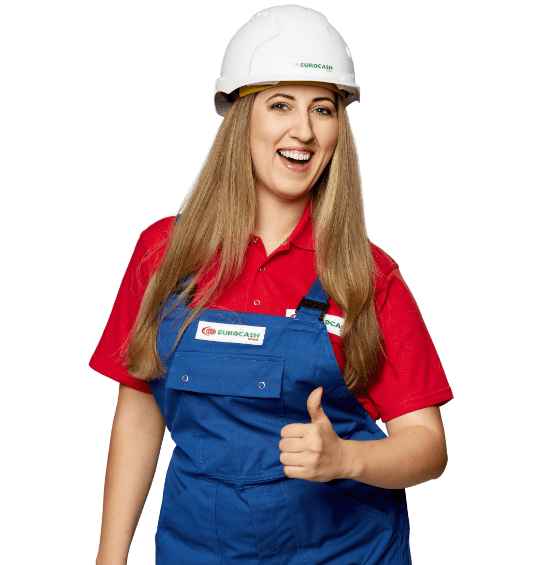 Paweł
Head of IT Section
"I value Eurocash for the stability and security, development and contact with modern technologies. I love the people who I work with and the atmosphere they create at work."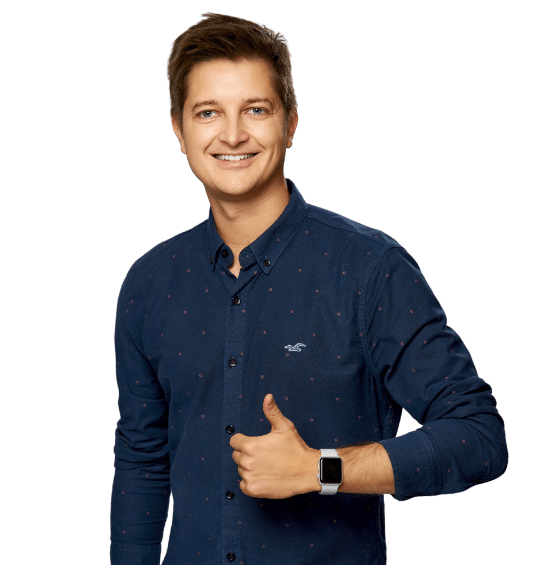 Magdalena
Cashier-Invoice Clerk-Warehouse Employee
"What I like best at work is the direct contact with customers. Besides, I work in a strong team that creates a good atmosphere. It is equally important that working at Eurocash offers me numerous development opportunities."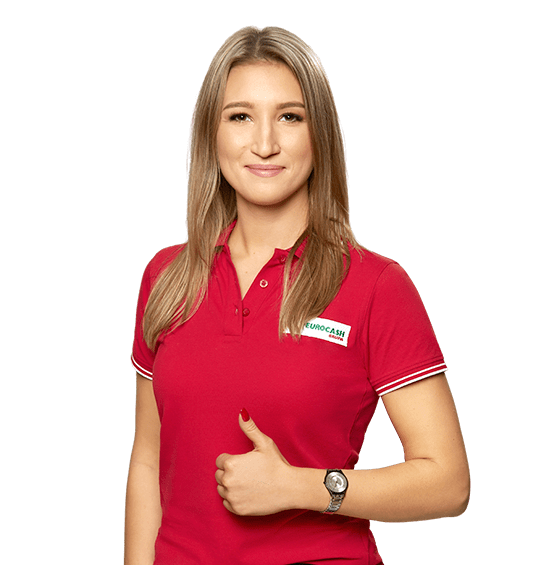 Do you have any questions? Write us!
If you want to see the latest updates,
follow us on social media!